Pack suitcase like a pro
Pack suitcase like a pro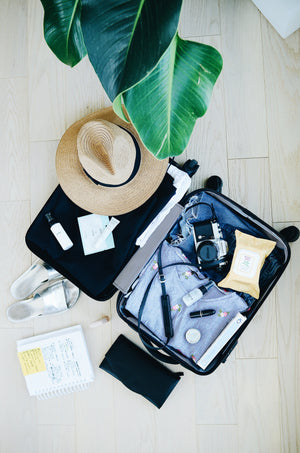 HI! My name is Shelby and today I'll give you some tips about packing suitcases properly. There are hundreds of incredible places for hiking in the USA - Lost Coast Trail, Mount Katahdin or The Wave in Arizona. Or maybe you are going to visit other countries or just go to the nearby city on business and take some clothes with you? By all means, the following tips of how to pack a suitcase like a pro will be in use. Let's go!
Things to Take With
You should ask yourself about the necessary things which you can be in need. When you are going to visit cold places - don't forget warm clothes. And on the contrary, in summer you don't need more than one light jacket. Several things can be in use in different cases, so you should free some space for them.
Appropriate for the following season and event clothes.

Some food, if the trip is long.

Items for self-hygiene and some medicine. 

Personal stuff like mobile phone and documents. 
You can continue this list with the things which you consider important for your journey. And make a rule that your suitcase must include all the necessary things but in a moderate amount. So don't take 10 things of one type instead of packing 2-3 objects for different purposes. 
Enough Time
It's obvious, but you shouldn't pack your suitcase at the last minute. This leads to a great mess and perhaps something important can be missed or just left at home because of no space in the suitcase. A good piece of advice for you is to make an approximate plan and write it down. Then take all the things which you are going to pack and lay them out on the bed. 
Look at them and analyze whether all the things are necessary and whether it is possible to put all these things into your bag. If everything is OK - start packing. And when you realize that it's too much - think a bit and try to exchange some big things with something more compact. This tip can free some space in your bag and guarantee that necessary things during the journey will be with you.    
Don't Hide Useful Things
A convenient method is when you put big things which you won't need constantly on the bottom. And more useful items which you can use even during the road go up. For this aim, you can also use additional pockets or a little bag for small stuff. What things can be put here?  
Documents and tickets, if you travel by public transport. 

Your electronic devices - smartphone, headphones, camera.

Food, if you take some from home, and a bottle of water. 

Your wallet with money, and don't forget the petty cash. 
One warm jumper should also be near because evenings can be cold even during summer. This tip helps to pack the things compactly and always have the things you need near. Just hold your hand out and take whatever you want. 
Wonderful Helpers
And my last and the most amazing advice is about a wonderful item from The Chestnut company. Designers of this brand developed space saver bags which save lots of space in my suitcase. I can't imagine my journey without such helpers now. Why are they so cool and how you can use them?
Rolling space saver bags are strong and can contain a big amount of clothes. 

These bags save up to 75% of space in the suitcase, so you can take more things or just put your clothes compactly. 

They are no vacuum space saver bags, so you don't need any devices to pack your things. 
These items are good both for camping or for staying in hotels. Just put your clothes into the bag, slide with double zippers to close it and then roll to take out all the air inside. As for me - no trips can be so perfect without these stunning rolling space saver bags.
So use these tips and professional helpers to make your journeys comfortable and pack a suitcase like a pro easily!