Tips for Eco-friendly Trip
Tips for Eco-friendly Trip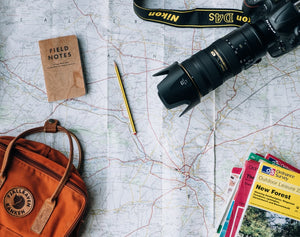 Hi!
My name is Shelby, and I want to share with you some tips about organizing a green trip. Nowadays, eco-tourism is getting more and more popular. It is not only about following the trend but also preserving our planet. Even some simple steps can have a noticeable impact on the environment.
Let's make your trip greener!
Choose Eco-friendly Hotels 
An increasing number of hotels are trying to get the special certification confirming that they take care of our nature. It can differ from country to country. For instance:
LEED Program in the USA;

Green Globe in Latin America;

EarthCheck in Australia;

Green Tourism Business Scheme in Great Britain. 
Before booking a hotel, just check if it has a similar certificate. Don't be shy to inquire whether they use recycling programs in the hotel. Even if you get a negative answer, such frequent requests will encourage them to take the appropriate measures.
Save Water during the Trip
If you want to be eco-friendly, say "NO" to plastic bottles. Everyone knows about the negative impact of plastic on our environment. Why are we still buying them? Start with yourself. There are a few possible eco-friendly solutions:
Use recyclable bottles and fill them with clean water form water dispensers. In some countries, you can even download a particular app looking for places where you can refill water for free.

Buy a special filter. Be sure such purchase will pay off very quickly. With this device, you can even use tap water. Just filter it and enjoy saving nature as well as your money.

Use special tablets for water purification. They are not very expensive. Buy a sufficient number of tablets and always have them at your fingertips.
Don't forget about the environment, even while taking a shower. It is worth mentioning that having a bath takes seven times more water than a shower, especially if you turn off the water while shampooing, lathering up, and shaving. It goes without saying that the hotel laundries tend to wash the clothes of every visitor separately, and it should be so. But how much water is wasted? Therefore, it's better to wash everything on your own.
A good idea for saving not only water but also energy is to hang a "Do Not Disturb" sign. It means that hotel workers cannot come into your room during your stay. If you are staying for a few days, you can do it without cleaning. Otherwise, do it on your own because hotel cleaning staff prefer using a lot of cleaning supplies and water for scrubbing the floor and washing the linens.
Make your Road Greener 
It's an open secret that cars and planes produce much more emissions than other means of transport. If it is possible, travel by train, ship, or go hiking. In case your road is rather long, hire an electric car. It can take more time, but reducing carbon emissions is worth it.
There are also some ways of flying in an eco-friendlier way:
Choose a "green" airport. Don't be surprised, they really exist. They implement specific programs to make flights safer for our environment. There is even the International Air Transport Association, which includes more than 30 eco-friendly airlines.

Give priority to direct flights. The fewer stops you will have, the better it is for air.

Try to make your baggage as light as possible. Every kilo makes a difference. The amount of plane carbon emissions directly depends on its weight.
Packing your bag is another critical challenge. People cannot usually find enough space for all the essentials in one bag and take two or even three ones. What is more, they pack all the clothes in separate plastic bags and throw them away while unpacking. Frankly, until recently, I have done the same. However, I have found a perfect solution that I cannot but share with you. I mean, space saver bags developed by the Chestnut company. 
Firstly, they are reusable. You can forget about a pile of plastic bags. Secondly, they save up to 75% of the space in your bag. Just put all the essentials, close the saver bag and roll it. No vacuum is required to take the air out. For me, it's especially important that it's possible to store even dirty clothes there. Apart from that, there's not always enough time to do the washing during the trip, and this bag perfectly solves the problem.
So use these simple tips and organize a great eco-friendly trip!