Tips and Tricks for Successful Thrifting
Tips and Tricks for Successful Thrifting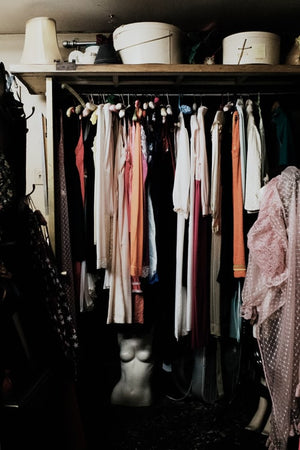 Hi! My name is Shelby, and today I wish to teach you how to become a successful thrifter. Nowadays, more and more people tend to visit secondhand shops. It concerns not only the clothes but also some furniture and decoration items. A few years ago, it was a real horror for me, and I was totally convinced that it was impossible to find at least something useful there. However, my problem was that I didn't know how to thrift in a proper way. I have changed my mind and want to share some essential tips with you.
Don't Draw Conclusions Immediately 
Your success in thrifting depends not only on your skills but also on a lot of goods. Sometimes you can leave the shop with big bags full of clothes and sometimes with empty hands. You can never predict what things are in the shop this or that day. Therefore, don't judge a place at first glance. Visit it regularly and just check what they can offer you.
Set Clear Goals
There is no doubt that most women enjoy shopping. However, we tend to buy a lot of things just because they are cheap enough. We don't pay attention to the fact that we can easily do without them. As a result, money is spent, but there is no point in it. I started preparing for every secondhand shop visit.
It is handy to write a list of things you really need. Look at your clothes and think about what you need to add. You can even decide what colors are the most preferable for you or find photos of clothes which you like and want to buy. Then concentrate only on things stated in your list. Run an eye over the goods, try to find chosen colors, and look at those clothes in more detail. Thus, you will save your money as well as time.
Wear Comfortable Clothes for Thrifting
Treat thrifting as a special kind of sport. It is not so easy to look for something special, hold in your hands all the clothes you like and try them on one by one. Be ready that you can spend there several hours, especially if a shop is rather significant. I usually wear T-shirts, jeans and comfortable sports shoes. Try to wear a crossbody bag. Thus, your hands will always be empty, and you will be able to dig in the piles of clothes.
Look Thoroughly at Things You Buy 
Secondhand shops contain a lot of great things. They can be in perfect condition and at the same time, incredibly cheap. However, it should not be excluded that there are some defects. Examine the thing from all sides and look for some holes or snags. If you found them, think about whether you can deal with them yourself. If a defect is really noticeable, don't buy such a thing. In most cases, it is not worth your money. Remember, you should buy only those things you will definitely wear.
Don't Try Clothes in Secondhand Shops
Undoubtedly, you can disagree with me. How can you buy something if you don't know whether it fits you? But believe me, this tip can be rather useful for your health. The point is that many people donate their clothes even without washing them before. Then all these clothes are mixed together. What is more, you never know who has tried it before you. Last year my friend got an itch after trying a dress in a secondhand shop.
Try to find your size or take a measuring tape with you. It will help to imagine how clothes fit you. They are usually rather cheap. So you will not lose a lot of money in case you don't like it after washing and trying at home. What is more, you can resale it and earn even more money. 
There are some shops which can buy your old clothes. So you can sell something that you don't wear anymore and spend this money on some new clothes. Sometimes you can have even extra money. By doing this, you kill two birds with one stone.
Make New Acquaintances 
If you visit one shop regularly, try to communicate more with the staff. Firstly, they know better things available. So you can just describe or show what you want, and they will tell you whether they have it and where to find it. Secondly, they can access your look from their side and advise what to do. Also, if you communicate close enough, they can tell you when a new lot of clothes will be available and even put some cool things aside for you. 
Thrifting will probably never disappear. Only there you can find high-quality clothes and pay for them almost nothing. It is even possible to buy world-famous brands. So follow these tips and always be in fashion.